Genius Loci and the Spirit of Place ~

By

Sr Gail Worcelo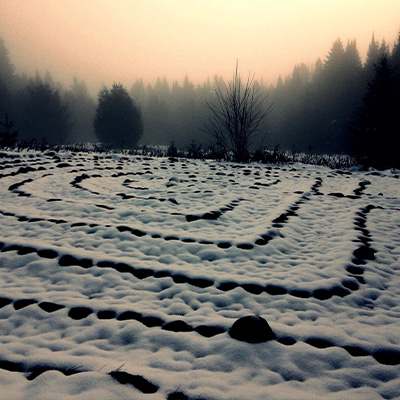 The Genius Loci is a Latin phrase meaning the Spirit of Place. In classical Roman art, a Genius Loci was often depicted as a figure holding a cornucopia, a bowl of fruit or snake.
As we celebrate our Conservation Easement protecting this land in perpetuity, we also honor the Spirit of Place, the unmistakable quality of this particular land of rolling meadows, winding brooks, sweet smelling balsam fir, boreal forest and extraordinary cedar swamp.
If we could describe the Genius Loci of this place, after being here for 15 years, it would clearly be a maternal energy with the distinct qualities of gentleness, playfulness, protection and wildness. This Genius Loci has been affirmed again and again over time by many visitors who also express their experience of this place as gentle, playful, wild and maternal.
One of my first experiences with the Genius Loci of this land took place on a visit before moving here. We had workers putting in a Russian Fireplace and removing an old chimney, so we came to check out the progress of the work. It was a hot, sunny day and with flip flops on my feet, took a walk to the brook with our two dogs, Bodhi and Tashi to get them some water. On the return we got lost in the forest.
At one point, as we circled through dense woods my sense was to just sit still and listen, so I sat down next to a cedar tree recalling the poem, Lost by David Wagoner which begins like this:
"Stand still. The trees ahead and bushes beside you Are not lost. Wherever you are is called Here, And you must treat it as a powerful stranger, Must ask permission to know it and be known... Stand still. The forest knows where you are, and you must let it find you."
After several minutes of being still, I heard the sound of a hammer banging in the distance and went in the direction of the sound which led to an open field. Just as Bodhi, Tashi and myself reached the field, the clouds darkened and a huge wind began to blow! As we continued up the hill suddenly the house came into view and there was Sr. Bernadette on the path coming to look for us! We met right in the middle of the path and had to run into our yurt for protection. The moment we were safe in the yurt, a tremendous thunder and lightening storm broke loose. The rain was pouring down in torrents with incredible lightening and blasts of thunder. We were all safe within the walls of the yurt.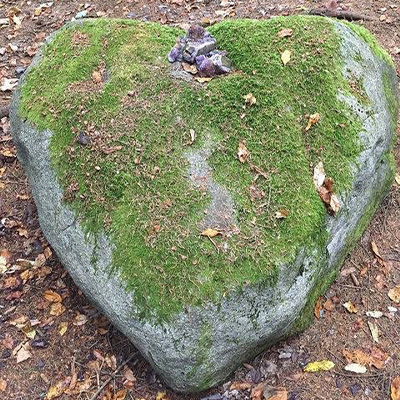 This was my first experience with the Genius Loci, a presence of Protection, Gentleness, Playfulness and Wildness. It has taken all of these years and will take many more to let the Spirit of Place teach myself and others that we can never be lost here. This Spirit of Place knows where we are, we just need to let it find us.
Our Conservation Easement with the Vermont Housing and Conservation Board and the Nature Conservancy is our way of expressing deep gratitude to this land and the Genius Loci that protects, guides and teaches us and all who come to this place.